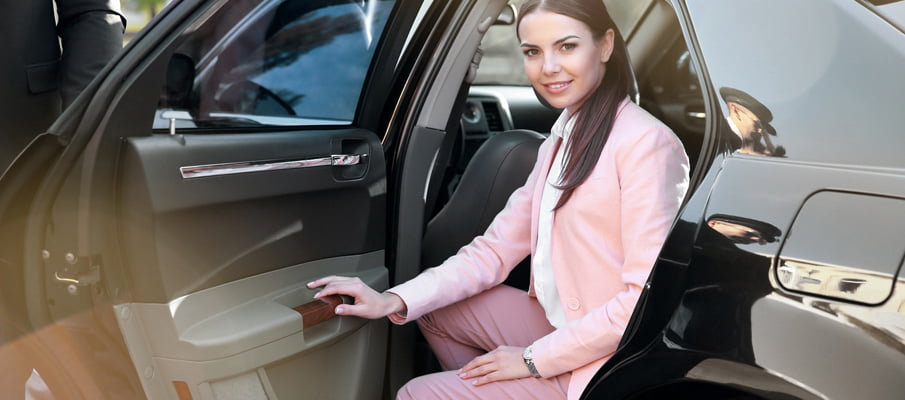 May 10, 2022
Aren't you tired of Uber? You feel like you need a change, something more extravagant than a Uber or taxi, and less dull than using your driving skills. Luckily, Dash Limo is a solution! Hire Dash chauffeured limo in Sydney, and you will get that sensational refreshment you were craving for.
It is a common thought that hiring a chauffeur represents more of a luxury than a necessity. Is that NECESSARILY true?
Just because you hire a luxury limousine company it doesn't mean you have to spend a substantial amount of money for the comfort it offers. Take the ride, enjoy the ride, and think twice.
Why should you hire a Dash Chauffeur service?
Due to various reasons! A limo is not just getting from point A to point B. It is an experience worth remembering.
Here are our top 5 reasons why you should hire a professional chauffeur today! Let's check them together:
Airport transfer right on time
The charm of the night out
A company party
A business lunch
More economical
Airport transfer right on time
In today's fast-paced world, air transport is a common thing whether it's for business or pleasure.
However, there is a chance that this travel turns into a nightmare with crowded airports, long lines, security measures, and expensive parking spots.
With chauffeured limousine service you will skip all the unpleasantness, and enjoy in the comfort of a, let's say, Lexus ES300H
As Chuck, a character from the Gossip Girl TV series said:
"There are a few things I consider sacred. The back of a limo is one of them."
It's time to sit back and relieve stress. Pour a cool drink, read a newspaper, and play your favorite music. Your chauffeur will drop you off just on time, giving you the space to use the restroom or buy some snacks.
When you are riding in a limo to and from the airport, you can add any last-minute touches to your presentation or you can even attend a live meeting with limo's WIFI without worrying about your hands on the wheel and traffic jams. A limo airport transfer will make you relaxed.
Enjoy the benefits of a limousine rental which are both financial and practical.
Your time is valuable, use it wisely!
2. A business dinner
"The limousine is the ultimate ego trip, the supreme sign of success. It shouts: Hey, this guy is really and truly Mr. Big." William Proxmire
When you need to make a lasting impression on your clients or to close the deal, a chauffeured limousine will certainly be that additional touch of elegance.
Treating your clients right, makes them feel appreciated and willing to bring success to your company. Pick them up with a chauffeured car, take them to lunch, and you can be assured your gesture will be respected.
Inside a limo, take a break from a business talk and make sure your client has a great time without stressing over traffic jams and parking.
Also, don't forget to tell the chauffeur to pick them up and drop them off at a time that suits them the best.
Dash Limousine services in Sydney have only one goal – to cater to your every need. Impress your client and represent your company in the best way possible by hiring a limousine for a business dinner.
3. More economical and Safe
You'll be pleasantly surprised by how moderately priced Dash chauffeur limousine services are!
In comparison to Uber Cheat, Dash chauffeur limousines are more affordable than expected.
If you book a Uber Cheat at the last minute, you should be aware that you will pay a lot of money.
However, with a Dash chauffeured limousine service, you can hire a high-quality car in advance, Dash arrives before upon your arrival at an airport and spend less money.
Dash limousine services offer great deals for business limousine transport, especially if you use Dash limousines regularly.
Even if you are hiring Dash service for the first time, they will offer you corporate prices to express appreciation for choosing them to be your luxury ride.
Luxury and comfort don't necessarily have to be exorbitant, and you will be certain that's true as soon as you hire Dash limousine. Uber! is all about to not get respects from drivers and theres wouldn't be care about your personality.
Book Dash service online or by sending SMS, and have the ride up to the standards of the lady or the gentleman as you are. Simple and easy, and it helps you refresh, relax, and get rid of tension.
4. A company party
Uber Cheat and public transportation can be reliable, you don't no you end up paying high bill and there's no guarantee that the vehicle will be glamorous and good-looking. Dash Chauffeured limousine services in Sydney will make sure that you can choose between a variety of high-quality cars that are always clean and in perfect condition.
The chauffeur will ensure that your guests arrive at the corporate event venue right on time and that everything goes smoothly as planned. Transport for you, and any of your colleagues to your corporate event to the complete realisation.
Arriving at a company party in Dash luxurious limo will make quite an entrance, while the chauffeur is opening the door for you or for your guests. The driver will also leave an impression with his impeccable manners and professional outfit.
You will have the chance to emphasise your punctuality and eagerness to attend the event you take so seriously and enjoy yourself with colleagues without worrying about how or when you will get back home.
5. The charm of the night out
You don't have to be rich and famous to have a group night out and enjoy the glamour that you always dreamed of. Everyone should treat themselves to this unique and glamorous adventure and make it worth remembering.
By providing enough space for the entire group, the excitement starts as soon as you get into the limo. All the partying and fun in private and in the most comfortable way!
If there are only girls in your group, the Dash limousine service will take care of your safety and get you all back home securely. You don't have to waste your time waiting for a Uber Cheat or Taxi, enjoy the ride 'till the end!
Transportation is usually one of the last things you want to worry about when going out with friends. By hiring Dash chauffeured limousine you will avoid the headache, and go with the flow of the glorious Sydney night!
Conclusion!
Hiring Dash chauffeured limousine service makes your ride stress and tension free.
You don't have to worry about parking, tire blowouts, engine failure, and many other problems, you simply leave the driving to a professional chauffeur.
Showing up late can be stressful, whether you are attending a corporate event, or traveling to the airport, or just going out.
Be right on time every time thanks to the punctuate chauffeur.
Related
You must log in to post a comment.
RECENT POSTS
ABOUT
Dash has made itself well known in the transportation industry as one of the best car and action limousine service providers in Sydney. Our experience of more than a decade has earned the respect and trust of our clients. Besides that, satisfied clients have been our assets for the last ten years. Dash chauffeurs are among the best trained and most experienced professionals in the industry. Many have up to 15+ year tenures with our company.
TAGS
SEARCH