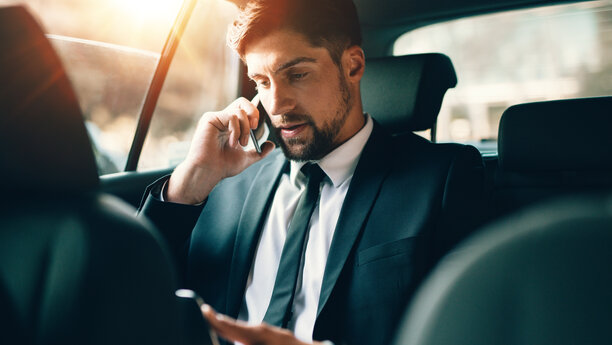 June 21, 2022
The number of airport taxi services is on the rise. This is attributed to the increase in the number of people travelling to and from the airports. According to recent research, there is an increase of 71% in the number of people travelling by air in the new millennium.
Getting a taxi in your town can be quite easy since you might be aware of the most reputable taxi services in the area. However, if you are in another country or city, things can be quite different. In fact, your personality safety will come first even before the cost and other factors. So, how can you find the right airport taxi service? The following are five important tips that will help you get the right airport taxi service.
1. Assess their Reputation
Before you contact any airport taxi service, it is important that you first check on their status. Any company with a good reputation will mean good from the aspect of a cab service from safety to quality to punctuality and everything in between. Most people will trust any taxi service that has a positive reputation.
2. Look Up For Licensing
It is important that you always check for the license whenever you are choosing the right airport taxi service. You need to ensure that the Sydney airport taxi is licensed before seeking their services. If it is licensed, then you do not have to feel insecure during the journey since they are professionals and are experienced in their service.
3. Go Through Reviews
Any traveller is always interested in using a quality service. They will always spend most of their time on the internet searching for a quality airport taxi service. So, how does one find out they type of service that was provided in the past? Most of the taxi service users will always share their experience on the internet.
You can always research on the web to find out what type of service a taxi has been providing for their clients in the past and how often are their previous customers happy and satisfied with the service they received. However, it is advisable that you are careful whenever you are looking for reviews since most of the legitimate reviews are usually scrambled with spam reports.
4. Enquire About the Insurance
Any company offering airport taxi services have certain procedures of providing their services. They will always strive in taking good care of the customers to ensure they are satisfied with their services. The taxi services will always give their best to ensure all customers are well taken care of just in case there is a mishap or an accident. It is therefore important to query the taxi service you are about to use about insurance. For example, you can ask questions like:
What is their standard procedure in case of an accident?
What is the amount of insurance on each of their vehicles?
Are there any changes in their policy?
Always feel free to ask them many other relevant questions without any hesitation.
You will always have to take into consideration how much it will cost you to use their service whenever you are trying to get the right airport taxi service. Most people who are on vacation will always do their best to stay within their budget. Doing proper research will help you get cost effective airport taxi service.
You should consider the price as the last factor whenever you are choosing an airport taxi service. You need to ensure that you pick a service that offers a balance between quality service and the price.
Listed above are important tips that you should always follow to ensure you find the best taxi service in the area you are visiting. Remember failing to do a proper research will lead you to get a wrong airport taxi service.
ABOUT
Dash has made itself well known in the transportation industry as one of the best car and action limousine service providers in Sydney. Our experience of more than a decade has earned the respect and trust of our clients. Besides that, satisfied clients have been our assets for the last ten years. Dash chauffeurs are among the best trained and most experienced professionals in the industry. Many have up to 15+ year tenures with our company.
SEARCH