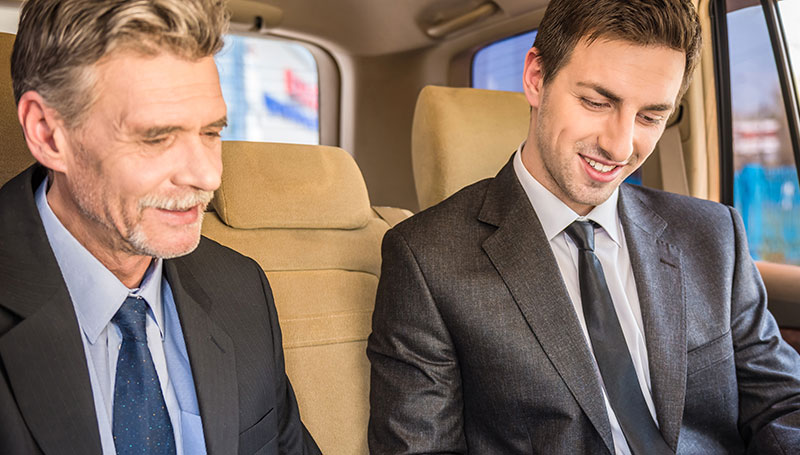 June 11, 2022
Sydney Airport Limousine Transfers
Start your journey in style with an airport limousine in Sydney from Dash Limousines – Australia's premier name in luxury ground travel.
Nothing says luxury quite like a limousine, and Dash Limousines has a reputation for excellence when it comes to providing Sydney Airport limo transfers. We believe that the start of your journey is every bit as important as your flight, which is why we want to get you to the airport with smooth sophistication and comfort.
A limousine is an ideal choice for both the business and leisure traveller who expects first-class service all the way. With an impressive range of luxury European limousines from the world's most prestigious brands including Mercedes-Benz, BMW and Maserati, Astra Limousines can provide you with the effortless, stress-free and discreet Sydney transfer service you're looking for.
Sydney Airport limousines for all occasions
Whether you're heading interstate or overseas, whether it's a business trip or a luxury holiday – or perhaps even your honeymoon – Dash Limousines will get you to the airport in chauffeur-driven style. Our uniformed Sydney chauffeurs are hand-picked for their exceptional driving abilities and extensive local knowledge, and they will get you there on time, every time, putting you first from the moment you climb into the vehicle.
Your Sydney chauffeur will act as your personal guide and assistant during your journey with us, as well as provide you with the essential security you need. With a long list of high-profile clients, we're accustomed to providing all the necessary discretion and exemplary levels of customer service you could wish for.
Safe and comfortable Sydney Airport limo transfers
Your safety is our absolute priority at all times. Our fleet of modern vehicles contains all the latest safety features and is tracked remotely by our control room to ensure we are alerted at the very first sign of a problem. Our job is to get you to the airport safely, and we take our responsibility very seriously. Each of our vehicles is also equipped with mobile phones.
For your comfort, we also ensure all our vehicles are air-conditioned. We also cater for your individual needs by offering a wide range of different sizes of vehicles – whether you're travelling alone or you need to transport a large party, we can provide a luxury vehicle to accommodate your requirements.


The best in Sydney Airport limousines
Established in 2008, we have over 18 years of experience in providing luxury transport and the very highest standards of customer service. This is why we are recognised as Australia's premier limousine service – like our customers, you will be treated with respect at all times and we will do everything we can to make sure your journey to the airport is comfortable, relaxing and enjoyable.
We pride ourselves on offering all our clients the same exceptionally high levels of care – with a great many well-respected and high-profile names on our books, we know how to offer VIP treatment, and we do so for every single one of our valued clients.
A limousine is the most stylish and comfortable way to travel to Sydney Airport – call Dash Limousines on +61 439 358 013 or email reservation@dash.la to find out more about our services.
Online Booking
Dash Sydney Limousine Services has an online booking system via instant quotation, which is the easiest way for our customers to hire a limo from our website. Our "Hire A Limousine" through the online booking system can be booked in a few steps and a few clicks by inserting some compulsory travelling information. After "Get Quote & Select Limo" is clicked, you will be offered 1-7 categories of limo options, and you can select our limos whatever is convenient according to your need and choice of luxury. After the selection of the limousine, you will be redirected to the booking and secure payment page, which is under The merchant or PayPal. After payment, you will receive a copy of the booking confirmation and attached tax invoice. The credit card billing statement will appear under our company name Dash, which is our merchant account with merchant PayPal. Once we receive your booking, our business manager will send you a welcome email and acknowledgement your online booking confirmation.
Please feel free to call us on direct mobile phone/WhatsApp/Viber on +61 439 358 013 if there are any difficulties making an online reservation or other inquiries or non-urgent matters, you can also send us an email at info@ehail.au or fill up our contact us form.
ABOUT
Dash has made itself well known in the transportation industry as one of the best car and action limousine service providers in Sydney. Our experience of more than a decade has earned the respect and trust of our clients. Besides that, satisfied clients have been our assets for the last ten years. Dash chauffeurs are among the best trained and most experienced professionals in the industry. Many have up to 15+ year tenures with our company.
SEARCH