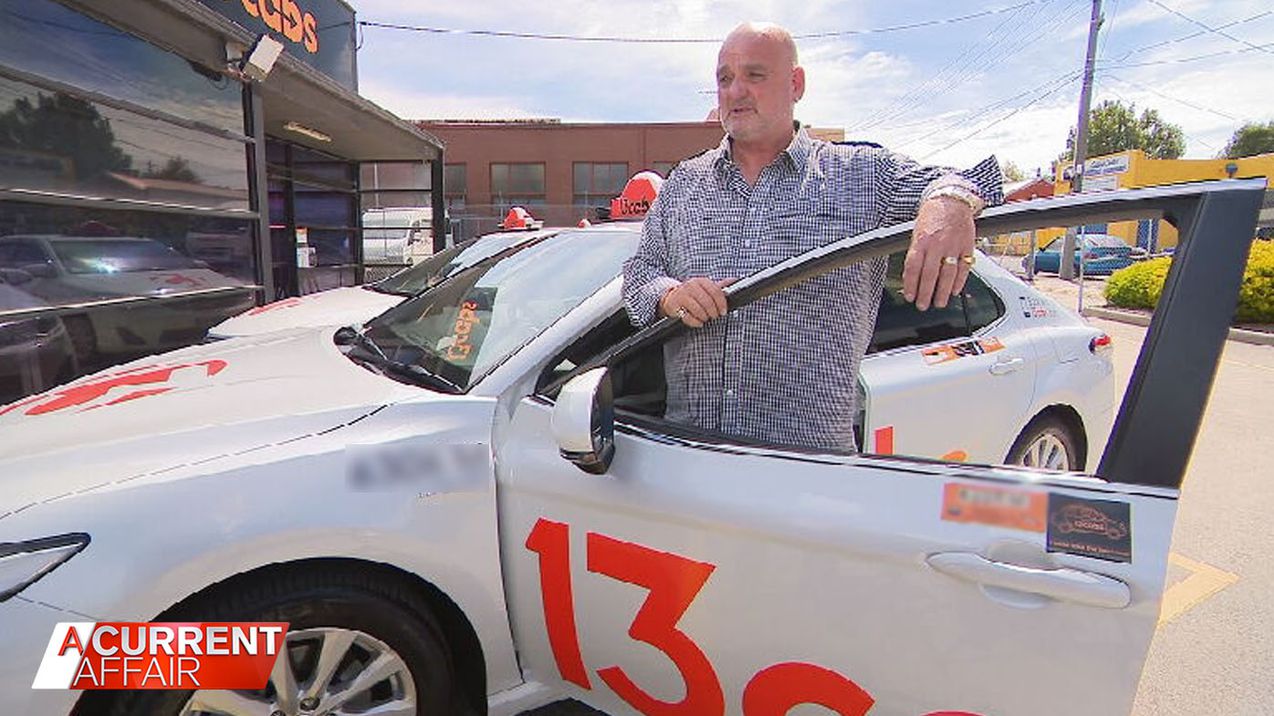 June 8, 2022
The taxi industry is waging a comeback as Aussies turn their back on rideshare apps such as Uber, following a slew of surging prices.
Source: https://9now.nine.com.au/a-current-affair/ubers-vs-taxis-compared-to-find-which-is-best/03a30db7-1eca-4d3a-b586-ef6357110e4f
But are taxis ready for a resurgence?
A Current Affair put the two to the test, comparing which is the cheapest, fastest and most reliable way to get from A to B.
According to 13Cabs, their app has seen a 40 per cent jump in new users since December, compared to the previous year.
"We're seeing a great resurgence in the return to cabs," the chief operating officer of 13Cabs, Stuart Overell, said.
The 13Cabs app allows users to call for a taxi and provides a fixed rate quote for the ride with no price surging.
"In the past you may not have had the certainty of what the price was going to be," Mr Overell said.
"There's no need to worry about what the meter is going to say."
Cabbie Sam Hipsz told A Current Affair customers are returning to taxis "because of the pricing and the rideshare surging".
"The other day I was sitting in Melbourne in one of the south-eastern ranks at a train station," Mr Hipsz said.
"A gentleman wanted to catch an Uber from there into the city.
"He booked the Uber and it was $160.
"We were at $60 and he could not believe his eyes."
But the 13Cabs app appears to also have its flaws.
Users have reported being unable to secure a cab, with cabbies claiming the fares offered by the app are too low and instead choosing to try their luck at a higher fare by being hailed down on the street.
Meanwhile, Uber has begun passing on the rising cost of fuel to passengers via a levy, in addition to surging prices.
A Current Affair took to the streets of Melbourne at 11pm on a Thursday night following a football game, attempting both the 13Cabs and Uber app to get a ride from a busy MCG to St Kilda.
Checking the fares at 4pm on the same day, the ride was estimated at around $20 dollars on Uber and $25 on 13Cabs.
Despite having four drivers cancel the trip after accepting, the A Current Affair crew travelling by Uber was picked up within 13 minutes.
The fare cost $59.34, almost three times the non-surging rate estimated earlier that day.
Meanwhile, A Current Affair reporter Sam Cucchiara waited 45 minutes on the side of the road after calling for a cab through the 13Cabs app, but his fare was never accepted.
When A Current Affair told 13Cabs the results of the experiment, Mr Overell explained it was due to a post COVID-19 driver supply issue the company was working to fix.
"We apologise for any inconvenience to passengers while we do this," Mr Overell said.
"However, what I can assure you is we do not – and never will – ask passengers for outrageous amounts of money to transport them.
"Surge pricing is a cyclical and opportunistic tactic by rideshare companies to maximise their profits.
"We, on the other hand, are rebuilding our fleet in a sustainable fashion that benefits both consumers and our career drivers."
While Uber declined to be interviewed by A Current Affair, they did point to Reserve, a feature launched in December which allows "riders to book a ride between two hours to up to 30 days in advance with a locked in upfront price".
"Riders can opt to use Reserve for trips where they want to plan ahead, or to lock in their price in advance so there's no surprises."
Statement by a spokesperson for Uber:
Increase in demand:
"We expect most point to point transport platforms would have seen an increase in demand as COVID restrictions eased at the end of 2021. Demand for rides on the Uber platform spiked when restrictions eased with many Australian cities bouncing back to pre-pandemic patterns of movement. In Melbourne for example, when restrictions eased, we saw an increase in demand with trips in and around Melbourne's CBD up almost 200% and drop-offs at 'shops and services' locations up over 400%."
Dynamic pricing:
"Dynamic pricing – often referred to as surge – is impacted by the number of driver-partners on the app, and the demand from riders. There are some occasions when the cost of riding is higher than usual. This happens when demand from riders at a particular time exceeds the supply of driver-partners, and helps ensure that riders who want a ride can always get one and also means driver-partners earn more during these periods."
"The Uber app provides riders certainty about the cost of their rides on our platform thanks to Upfront Pricing. As the name suggests, riders are able to see the total cost of a trip from their location to a destination before booking a ride. In situations of increased demand riders are still given an upfront price before they request their ride, giving them the freedom to decide if they want to use the platform or choose another transportation option. This always on transparency helps people decide if they want to take an Uber trip to transport them safely at any moment in time.
"In December we also launched 'Reserve', allowing riders to book a ride between 2 hours to up to 30 days in advance with a locked in upfront price. Riders can opt to use Reserve for trips where they want to plan ahead, or to lock in their price in advance so there's no surprises."
ABOUT
Dash has made itself well known in the transportation industry as one of the best car and action limousine service providers in Sydney. Our experience of more than a decade has earned the respect and trust of our clients. Besides that, satisfied clients have been our assets for the last ten years. Dash chauffeurs are among the best trained and most experienced professionals in the industry. Many have up to 15+ year tenures with our company.
SEARCH