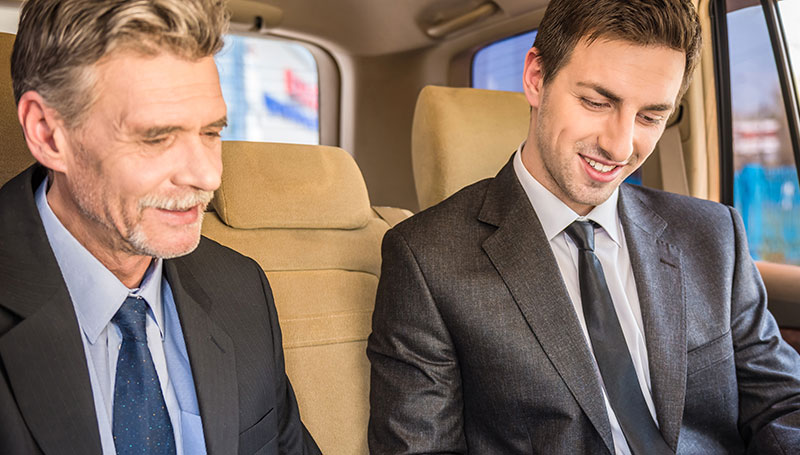 June 11, 2022
Enjoy the luxury of a chauffeur at Sydney Airport with Dash Limousines
Enjoy the luxury of a chauffeur at Sydney Airport with Dash Limousines
You deserve the best, and that's what we provide. With over 18 years of experience in providing luxury Sydney travel, we know what our clients expect from a chauffeur service. We're Australia's most prestigious luxury ground travel provider, and our specialist chauffeurs are the main reason we have achieved this accolade. This is why we want to offer you the experience of chauffeur cars at Sydney Airport.


The benefits of chauffeur airport transfers in Sydney
Travelling can be stressful, but we want to make sure it is as relaxing and comfortable as possible for you. With Dash Limousines, there's no need to wait for a taxi or wonder who will be meeting you – you will be greeted by one of our highly experienced, professional Sydney chauffeurs, instantly identifiable by the uniform that all our chauffeurs are proud to wear.
We only employ the best. Our Sydney chauffeurs are selected via a rigorous application and interview process, and chosen for:
·Exceptional driving skill
·Thorough and extensive knowledge of the local area
·The very highest standards of customer service.
These are the essential attributes of a Dash Limousines Sydney chauffeur; but the service they provide goes far beyond simply getting you where you need to go, on time, every time.
Your chauffeur will act as your personal assistant and security during your journey with us. Your safety and comfort are of paramount importance, as is your privacy – we cater for many high-profile clients, so our Sydney chauffeurs are accustomed to providing the absolute discretion you need.
In addition, if you are new to Sydney, your chauffeur can be your personal tour guide to the city, enabling you to take in all the main sights and recommend restaurants, hotels and the best of Sydney's nightlife. They will answer any questions you may have about Sydney, and offer you a friendly and welcoming introduction to your stay here, providing you with all the reassurance you need on arriving in a new city.
Be driven in style with our chauffeur service at Sydney Airport
Our Sydney airport chauffeurs take their responsibility for your safety and comfort extremely seriously. All our vehicles are remotely tracked and monitored at our operational centre, ensuring we can act instantly in the unlikely event of a problem occurring. In addition, all our Sydney luxury cars are fitted with mobile phones.
Our modern, fully air-conditioned fleet includes the latest models from some of the world's most prestigious car manufacturers – Lexus, Mercedes-Benz, Maserati and BMW, along with many other European luxury brands. We ensure you travel to and from the Sydney airport in comfort and style, with the additional peace of mind of knowing you are in a car that's equipped with the very latest in safety technology.
Contact us to find out more about our Sydney Airport chauffeur service
A limousine is the most stylish and comfortable way to travel to Sydney Airport – call Dash Limousines on +61 439 358 013 or email reservation@dash.la to find out more about our services.
Online Booking
Dash Sydney Limousine Services has an online booking system via instant quotation, which is the easiest way for our customers to hire a limo from our website. Our "Hire A Limousine" through the online booking system can be booked in a few steps and a few clicks by inserting some compulsory travelling information. After "Get Quote & Select Limo" is clicked, you will be offered 1-7 categories of limo options, and you can select our limos whatever is convenient according to your need and choice of luxury. After the selection of the limousine, you will be redirected to the booking and secure payment page, which is under The merchant or PayPal. After payment, you will receive a copy of the booking confirmation and attached tax invoice. The credit card billing statement will appear under our company name Dash, which is our merchant account with merchant PayPal. Once we receive your booking, our business manager will send you a welcome email and acknowledgement your online booking confirmation.
Please feel free to call us on direct mobile phone/WhatsApp/Viber on +61 439 358 013 if there are any difficulties making an online reservation or other inquiries or non-urgent matters, you can also send us an email at info@ehail.au or fill up our contact us form.
ABOUT
Dash has made itself well known in the transportation industry as one of the best car and action limousine service providers in Sydney. Our experience of more than a decade has earned the respect and trust of our clients. Besides that, satisfied clients have been our assets for the last ten years. Dash chauffeurs are among the best trained and most experienced professionals in the industry. Many have up to 15+ year tenures with our company.
SEARCH